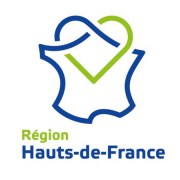 For researchers in the hard and social sciences as well as the humanities 
2-4 grants awarded
Up to 12 months 
Starting date : any time after September 2023
Conduct research at any university or research center in the Hauts-de-France region. Major cities include: Lille, Amiens, Lens, Valenciennes, Arras, Compiègne, Boulogne-sur-Mer, Beauvais, and Dunkirk.
The Hauts-de-France region welcomes candidates in all disciplines: the hard and social sciences as well as the humanities.
It is known for its strengths in environmental and climate sciences, health, and artificial intelligence, among many other fields. Current research priorities for the region include multidisciplinary projects linking the humanities, biology and health, food science and bioeconomy, physics, chemistry and materials sciences, mathematics, computer science, climate science and energy transition, transportation (rail and automotive), computational sciences, cognitive science, and imaging.
Universities include:
Check out an interview with Anuj Srivastava, Fulbright-Nord Pas de Calais 2014-2015, on his Fulbright experience in Lille in Amstat News.
"I had a fantastic time in France, both professionally and personally. Professionally, I used this period to develop a significant collaboration with my colleagues at the University of Lille..."
Quotes from previous Fulbright-Hauts-de-France grantees:
"My family's stay in Lille was such a wonderful and rewarding experience that it is difficult to put it into words. Not only did I make good progress in my research through collaborations at the University of Lille, but also, more importantly, we really enjoyed so many wonderful sights, cuisines, and warm hospitality that the Hauts-de-France region has to offer. We made several friends at work and at home, including at my kids' school there, that we have kept in touch since. We hope to return to that region frequently, to refresh all those fond memories."
"My stay in Amiens was professionally productive and introduced my family and me to the warmth of the French culture and the importance of community."
"The many discussions that I have had with professors and students in my host lab have been extraordinary opportunities to exchange ideas about science as well as share views on our respective societies and cultures."
"I believe that this Fulbright experience is the best I have had in 33 years as a faculty member."
Contenu accordéon:
Research Scholar Award: €2,800 per month. Additional travel allowance of €1,200.
Post-doc/early career: minimum €2,200 per month. Additional travel allowance of €1,200.
Short-term Flex grants for research spread over short segments are available during the fall and/or spring semesters (between September and July). Interested applicants should clearly indicate plans for Flex in their project statement, including project timeline. More information on Flex description.
Titre accordéon:
Do I have to speak French?
Contenu accordéon:
French language ability should be commensurate with the requirements of the project.
Many host institutions offer language courses.
We prefer candidates who intend to improve their French language skills.
Contenu accordéon:
The application deadline is September 15, 2022.
The application process is administered by the Institute of International Education. For further information and to apply, please consult IIE's program pages.
If you have not already established ties with a host institution in the region and are planning to solicit the required letter of invitation, click here for an electronic letter in PDF format from the Franco-American Commission explaining to potential hosts what the program is, how it is funded, and what the requirements for hosting institutions would be.
Contact person: Charlotte Goodwin, Program Officer - US Grantees, cgoodwin@fulbright-france.org
Contenu accordéon:
For a map of Hauts-de-France and more information about the region, see the following link. 
The region is known for its competitive research clusters, prestigious universities actively seeking international cooperation, and significant investment in economic development. Fourteen of its institutions make up a prestigious I-SITE (national funding for universities demonstrating excellence) in Lille with an overall focus on health studies, digital systems, and environmental/climate science.
The Hauts-de-France region is well known for its friendliness and warm welcome, affordable cost of living, beautiful extensive coastline, medieval architecture, large and lively cities of Lille and Amiens, the Louvre Lens Museum and First World War battle sites. The region is directly linked by high speed train to Paris, Brussels, and London.