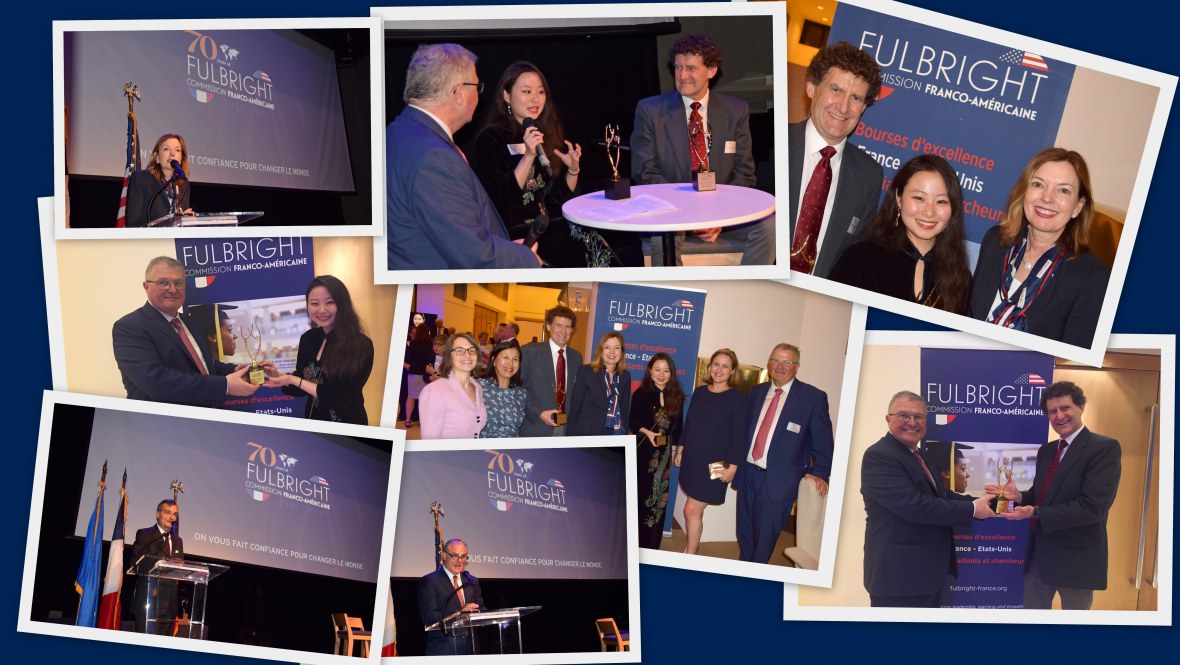 The Fulbright Commission held a reception at la Maison Française of the French Embassy in Washington D.C. on May, 14th 2018.
This occasion marked the 70th anniversary of the U.S.-French Fulbright Program.
Ambassador Araud; U.S. State Department's Assistant Secretary for the Bureau of Educational and Cultural Affairs, Marie Royce; and J. William Fulbright Foreign Scholarship Board Vice Chair, Senator Mark Pryor provided remarks to 200 Fulbright grantees, alumni, program sponsors, supporters, and friends.
The event included the launch of a new Fulbright for the Future Prize – France-U.S. Program, which Franco-American Fulbright Commission Executive Director, Arnaud Roujou de Boubée, presented to two outstanding recent alumni: 2016-17 Fulbright-Tocqueville Distinguished Chair Allen Malony, Professor of Computer and Information Science at University of Oregon who conducted research on supercomputing at the University of Versailles Saint-Quentin-en-Yvelines, and 2015-16 U.S. Fulbright student Jean Guo, who studied the role that medical interpreter services play in health care service delivery in France and founded an NGO to teach computer coding and programming to refugees and migrants in France.
Congratulations to the Prize recipients and thank you all for joining us to celebrate!
Check ou the pictures taken at the reception
and the YouTube videos of the Fulbright For The Future Prize - U.S. - France Programs :
- Jean Guo