07/03/2023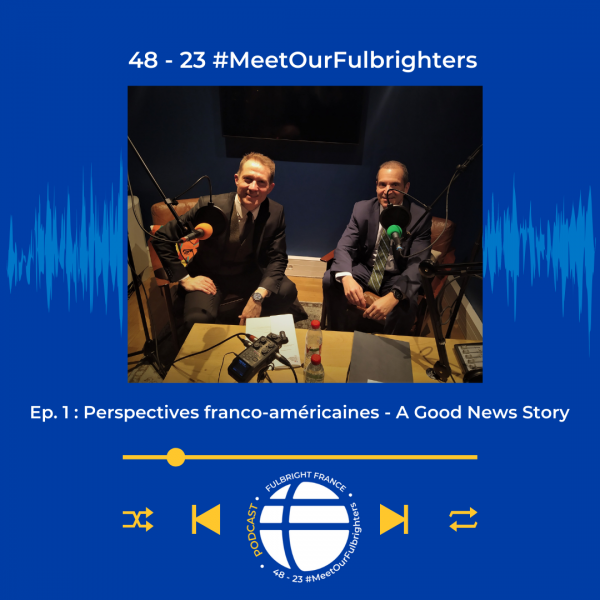 The 1st episode of our podcast "48-23 #MeetOurFulbrighters"" is finally available! 
This 28-minute introductory episode will allow you to (re)discover our Commission through the Franco-American perspectives of two diplomats who embody this relationship: Mr. Matthieu Peyraud, Director of Influence Diplomacy at the French Ministry of Europe and Foreign Affairs (MEAE) and Mr. Mark Toner, Minister Counselor for Public Affairs at the U.S. Embassy in France.
Don't wait any longer to listen to 75 years of shared stories!