08/07/2016 - Grants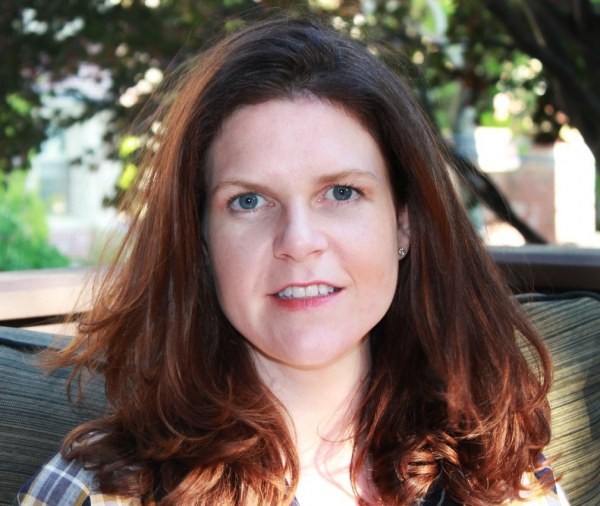 This new award is in memory of the Department of State's Fulbright Office Director Roz Swenson who devoted many years to promoting the Fulbright Program during her 41-year career in public diplomacy. She championed diversity, leadership development, innovation, social entrepreneurship, and the enduring vision of mutual understanding between the citizens of the world. Her legacy is the strength and vibrancy of the global Fulbright Program and its numerous contributions to the world.
This award allows an American Fulbright student in France to pursue a special project following his/her Fulbright grant for a period of an additional 4-8 weeks. Project proposals should address one of the key themes championed by Ms. Swenson: diversity, leadership, innovation, social entrepreneurship, or mutual understanding. The projects can take a wide range of forms: short-term research project, arts project, youth-oriented project, a community service project, etc.
The successful applicant receives up to $3,500 which cover living expenses, travel in France related to the project, and project costs.
This year's Rosalind Swenson Fulbright Enrichment Award Winner is:
DEBRUYN RUBIO, DEIRDRE 
Position in U.S.: Doctoral Candidate at Harvard University
Assignment in France: Doctoral Fulbright Advanced Student at Université Paris Descartes - Centre d'anthropologie culturelle
Fields of Specialization: Religion/Anthropology
Duration of Grant: October 2015 - June 2016
Academic Background: University of Chicago Divinity School M.A. 2007; Trinity College Dublin M.Phil. 2002; Vassar College B.A. 2000
Project Summary: "Cultivating Religious Citizens: The Politics of Interfaith Organizations in France and the United States"
Deirdre DeBruyn Rubio is a doctoral student in the Religion at Harvard University. Her dissertation, "Cultivating Religious Citizens: The Politics of Interfaith Organizations in France and the United States," examines how participants of interfaith organizations make sense of how to be both religious believers and citizens of democratic, secular societies. In 2014-2015, she conducted fieldwork in the Boston area, and in 2015-2016, she was funded by the Fulbright Program to continue her ethnographic research in Paris. Deirdre received an M.A. in Anthropology and Sociology of Religion from the University of Chicago Divinity School, an M.Phil. in International Peace Studies from Trinity College Dublin, and a B.A. in Religion from Vassar College.
Fulbright Project Summary:
"My central research question asks: How do Muslims, through their participation in interfaith associations, imagine citizenship in secular, democratic society? I hypothesize that interfaith associations are not only spaces where a mix of religious actors come together to learn about other religions, but in practice are places where people cultivate specific forms of religious behavior and citizenship that are compatible with democratic society. In order to test this hypothesis, I conducted eleven months of fieldwork in the Greater Boston area last year, and since October of this year I have been studying seven interfaith associations based in Paris and the suburbs.
I have been conducting participant observation and semi-structured interviews and have met with members, leaders, and participants of interfaith associations. I attend colloquiums, dialogues, and meetings that pertain to my research on interfaith relations, secularism, citizenship, and Muslim communities in France. This spring, I plan on attending several interfaith "pilgrimages" that bring together Muslims and Christians to sacred sites in France. These events allow me to observe how diverse religious groups come together to pray and commemorate the same religious figures and symbols. This summer I plan on expanding my research sites to Lyon, Marseille, and Orsay to meet with interfaith leaders and participants in these communities.
I have recently given a presentation on the question of violence in religious texts for one of the associations I work with, and I will be presenting my work at a conference in April at the Centre d'Anthropologie Culturelle at Université Paris Descartes, and in May at Maison Méditerranéenne des Sciences de l'Homme at the Université d'Aix-en Provence. I have also been invited to present my research in Clermont Ferrand in May as part of the Fulbright In Country Travel Program.
ENRICHMENT AWARD PROJECT:

Cultivating Religious Citizens: The Politics of Interfaith Organizations in France and the United States.

"The Rosalind Swenson Fulbright Enrichment Award will enable me to broaden the geographic base of my ethnographic research on the French Muslim experience in interfaith organizations, enriching our knowledge of the practices that encourage mutual understanding between diverse religious communities in France today. This grant will allow me to travel to Orsay, Lyon, and Marseille to interview key members of the interfaith movement and participate in interfaith events essential to my research.
My dissertation examines an understudied aspect of civil society, interfaith organizations, in order to ask: How do Muslims, through their participation in interfaith organizations, understand themselves as citizens with the right to be religious and to engage politically? Using France and the United States as case studies, I am particularly interested in how Muslim members of interfaith organizations contend with the notion that Islam is "incompatible" with the demands of citizenship and political participation in secular democracies. Through two years of ethnographic research on fifteen interfaith organizations in Paris and Boston, my field work has uncovered two main findings: one, that Muslim members of interfaith organizations tend to imagine themselves as "religious citizens" who can navigate their faith and the requirements of democratic citizenship, and two, that these organizations promote civic and political participation that crosses communal and religious lines. I argue that by emphasizing an expansive notion of what it means to be a citizen and by promoting inter-community participation, interfaith organizations are spaces where religious actors work together to develop new strategies for recognition and participation in secular democracies. By seeing interfaith organizations as sites for the cultivation of religious citizenship among diverse believers, my project sheds light on the ways that Muslims are reconfiguring dominate ideas of citizenship and offers new insight into the political practices of religious minorities in Western democracies today.
France and the United States make model case studies for my research because in both countries interreligious organizations have emerged as a significant response to conflicts between religious minorities and the demands of the democratic, secular state. In recent years, large segments of the French and American publics have seen Muslims as a source of these conflicts. This can be traced to the growing number and visibility of Muslims in France and the United States, as well as the idea that Muslims harbor values incompatible with democratic citizenship. During moments in the history of both countries when the concern about Muslims and Islam has peaked, interfaith organizations have emerged as spaces to discuss the compatibility of Islam with democracy. These organizations are unique among the landscape of institutions addressing Muslims in Western countries because they bring together a diverse set of religious believers (typically Muslims, Jews, and Christians) to discuss these issues. In these spaces, conversations about the compatibility of religious faith and democracy are not just limited to Muslim participants, nor are they a dialogue between Muslim leaders and state authorities. Rather, they occur among different religious groups who work to understand how their faith affects their role as a citizen.
The cultivation of religious citizens, seen as compatible with Western democracy, remains an important yet largely unexplored development across different national contexts.
The Rosalind Swenson Fulbright Enrichment Award will enable me to illuminate how interfaith organizations influence the ideals of citizenship and mutual understanding between diverse religious communities in the United States and France today."