18/04/2023 - Rewards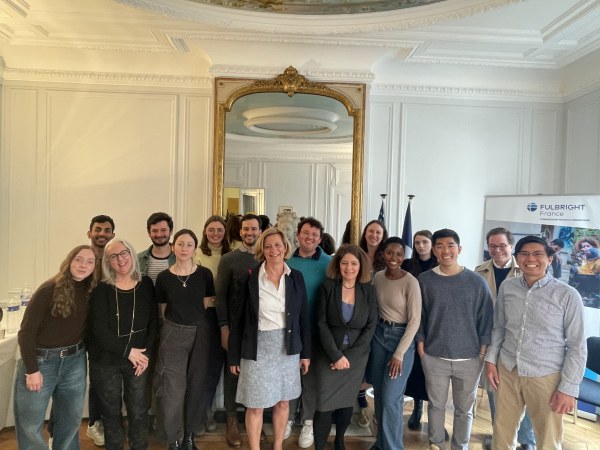 Presentation of the Arnaud Roujou de Boubée 2023 Award during a "goûter" at the Commission with American Fulbright France grantees
Congratulations to our American Fulbrighter Ty GILL ("Master Linguistics and Dialectology" - Université Jean Moulin Lyon 3, 2022/23) who received this afternoon the Arnaud Roujou de Boubée 2023 Award from Mrs. Isabelle Roujou de Boubée during a "goûter" at the Commission with American Fulbright France grantees.
Created in 2021 in honor of the former Director of the Commission, this award recognizes the outstanding work of a French and an American student of the current promotion and allows them to extend their stay by 2 months.
Thank you to Ms. Roujou de Boubée and to the American grantees present at the Franco-American Commission today for this exceptional moment!