30/10/2023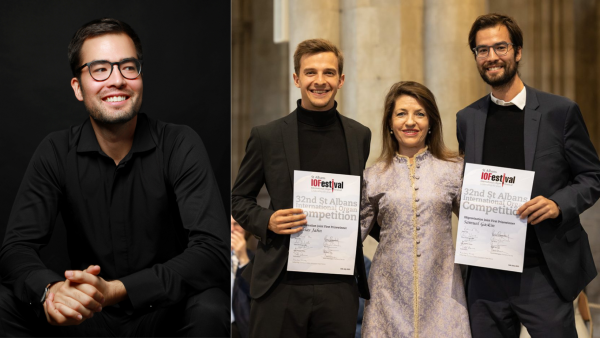 Samuel GASKIN, American Fulbright France Alumnus 2022/23, shared 1st prize in improvisation this summer at the 60th St Albans International Organ Festival
Bravo to Samuel GASKIN, American Fulbright France Alumnus 2022/23, who shared 1st prize in improvisation this summer at the 60th annual St Albans International Organ Festival!
His Fulbright project in France (University of North Texas / Conservatoire à rayonnement régional de Versailles) was on the relationship between improvisation and composition in the French conservatory system.
Samuel says: "I am deeply grateful to the Fulbright France Commission for its support in allowing me to continue to progress in my studies this past year with several of the most accomplished French improvisers and composers."
Congrats Samuel!