27/05/2022 - Rencontres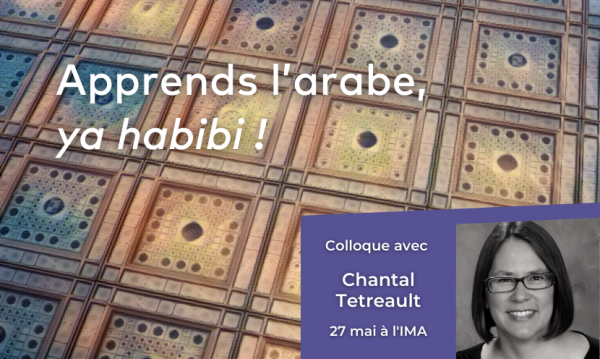 Arabic is the second most widely spoken language in France.  How long has Arabic been taught in France?  Who are France's arabophones?  What place should this heritage language occupy in the general linguistic policy of the country?  How should Arabic be taught?  
This conference will shed light on the nuances of a public debate that is often shrouded in controvery.  And by doing so, it will follow the wise counsel of Rachid Taha:  « T'allem l-'arbiyia, ya habibi ! » – Learn Arabic, ya habibi!
Discussion with several specialists, including Chantal Tetreault, Fulbright research scholar at INALCO.
At the Institut du Monde Arabe, Paris.  May 27, 3-5:30PM  Free