04/09/2023 - Alumni: events, publications and thesis defence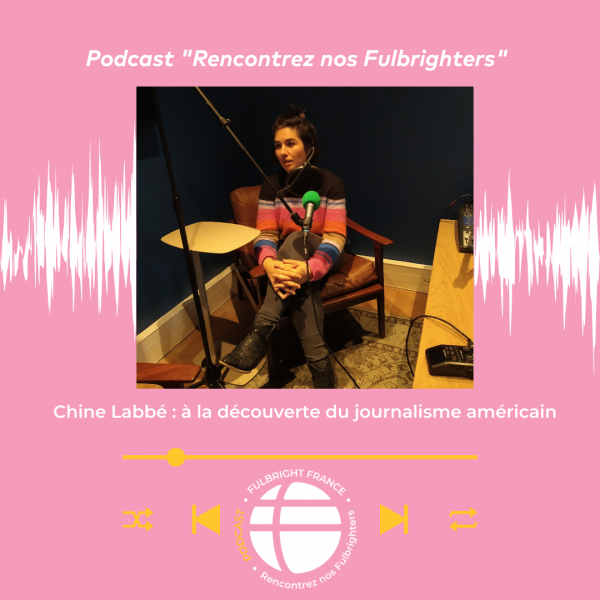 On the occasion of the 75th anniversary of our Franco-American Commission Fulbright France, we launched a cultural program in March, including a series of 8 podcasts entitled "Rencontrez nos Fulbrighters" to meet the people who "make" Fulbright.
The 5th episode,  released on September 4, sheds light on the trajectory of our French alumna, Chine Labbé, who looks back on her 2009/10 year spent in the USA (Columbia University) thanks to a Fulbright France grant (Student Program), where she discovered the rigors of American journalism.
In this episode, Chine Labbé reflects on her journalistic path: she works now as chief editor at Newsguard, where she monitors the reliability of sources and provides guidance for individuals and democratic governments. For our podcast, she advocates on the need for a cross-generational media literacy and the importance of interdisciplinary exchanges.

Don't wait any longer to listen to 75 years of shared stories!
 
Click here to listen to the fifth episode
And don't hesitate to watch the YouTube replay of our Café Scientifique #5, in which Chine took part last week !