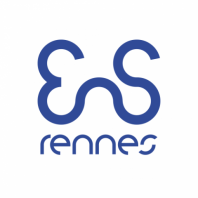 ENS Rennes
Campus de Ker Lann
Avenue Robert Schuman
35170 BRUZ - France
Tél. : 02 99 05 93 00
Fax : 02 99 05 93 29

http://www.ens-cachan.fr/
The Ecole Normale Superieure de Rennes (ENS Rennes) is a prestigious public institution of higher education and research and one of the major French Grandes Ecoles which are considered to be the pinnacle of French higher education. Officially established on the 1st of January 2014, the School specialises in preparing young students for careers in higher education, research and innovation.
ENS Rennes trains students in the fields of Economics, Law, Management, Computer Science and Telecommunications, Mathematics, Mechatronics and Sport Sciences and Physical Education.
Since 2016, the School has built a partnership with the Fulbright Commission in order to provide American candidates with two awards of up to 24 months, to pursue a Master's Degree Program at ENS Rennes. Learn more about this program by clicking here.