13/02/2020 - Alumni: events, publications and thesis defence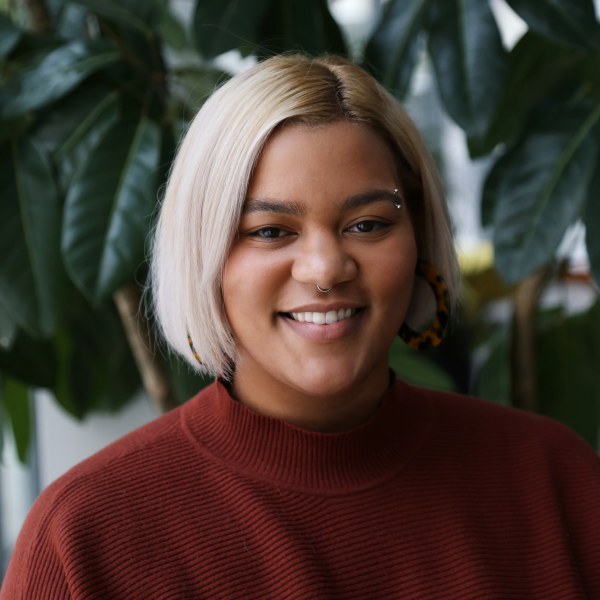 An exhibition featuring the photographs of 2019-2020 grantee Rebecca Arthur will take place at the Fondation des États-Unis from February 6 to February 27, 2020. It was put together in the context of Black History Month, and is entitled Reimagining the Black Identity. Rebecca Arthur is currently an artist-in-residence at the FEU and one of this year's recipients of the joint Fulbright-Harriet Hale Woolley scholarship.
She explains how transformational her time in France has been: "As a Black American, my Black identity has been at the forefront of how I present myself to the world and my "Blackness" has continuously been the subject for my photographs. There is a large difference in the way the French apprehend identity compared to Americans, and upon my arrival here—my entire sense of self has been shattered by this disparity.
During my time in France, I have gone from calling myself an African-American to a Black-American and then simply American, an identity marker I never gave myself until now. Defining myself in this way has given me sparks of patriotism — except at the same time, it's brought erasure to the Blackness that I felt I just began to understand, on top of the erasure that occurs by solely being Black in America.
I connected with a few people who felt similarly about their diasporic identities that invited me into their lives to listen to their stories of Blackness in France. These photographs depict those I interacted with alongside self-portraits that reflect my own process of identity as I learn about the ways my Blackness functions away from America and within a new structure of perception."
Rebecca was interviewed by French channel France 24 to talk about her project in France. You can watch the interview here (in English).
Opening Hours
Monday to Friday from 10am to 12:30pm and 2:30pm to 5:30pm. From February 17 to 21, the exhibition will be open only in the morning.
Evenings or weekends by appointment only: communication@feusa.org
More information on the exhibition can be found on the Fondation des États-Unis website: http://www.feusa.org/reimagining-black-identity/