07/09/2020 - Alumni : évènements, publications et soutenances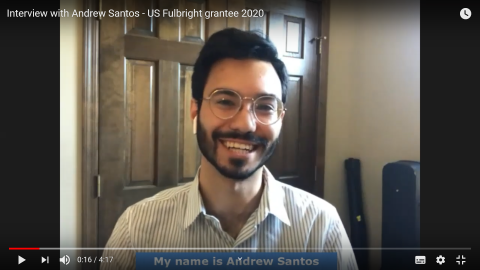 We're delighted to share our new project, #HumansOfFulbright. That series of videos will allow anyone interested in the Fulbright program to find out who our 2020-2021 grantees are. We hope it can both inspire potential applicants, and remind alumni of their time as Fulbrighters. New videos will be added over the course of the academic year, featuring American and French degree-seeking students, doctoral students, scholars and more.
Click here to watch the #HumansOfFulbright videos.

To find out more about some of last year's grantees, read our Class of 2019-2020 blog.